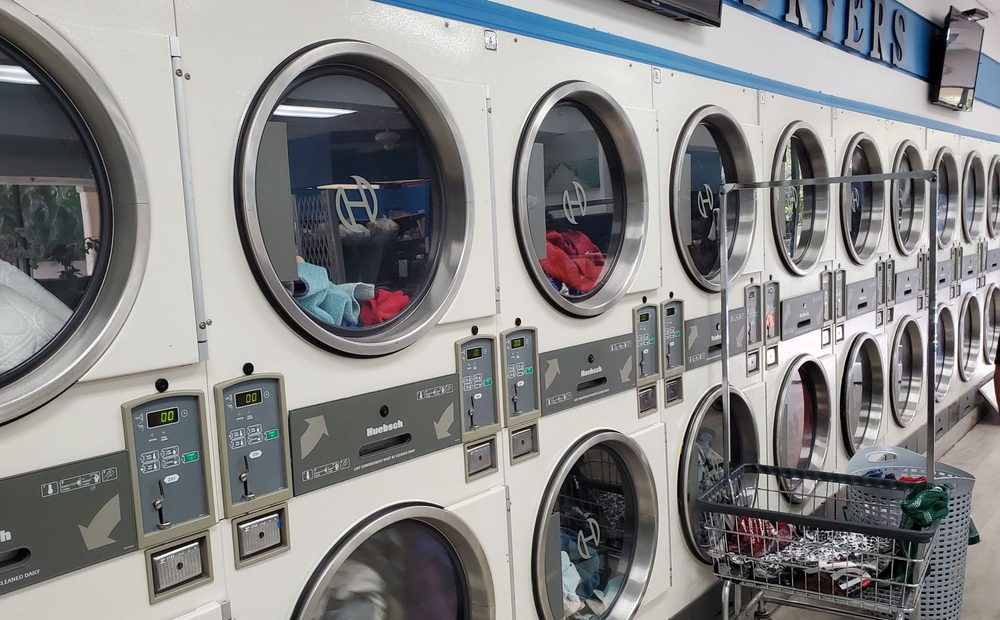 At Sunshine Kleen Coin Laundry, we pride ourselves on being the friendliest and most convenient Coin Laundry shop in South Florida. We are open daily with an attendant available.

At Sunshine Kleen Coin Laundry we have an attendant on duty. This is to ensure you will always be serviced and any questions you have will be answered on the spot.

There are always both wash and dry services available in addition to our complete wash-dry-fold service. Kleen Coin Laundry is your one stop shop for any and all laundry.

We know your time is valuable. That's why we keep our machines well maintained and clean so you can make your visit a speedy one
At Sunshine Kleen Coin Laundry you can surf the web for free using our complimentary WiFi. We understand that it takes some time to wash and dry clothes so please feel free to use our WiFi at any time during your stay.
The best laundromat. It's clean and the place smells nice. They are great with customer service. They also accept contactless credit or debit card on the washing and drying machines. Coin change is needed for the vending machines.
Had a great experience here! Customer service was great and the laundry facility was clean and every size machine you could possibly need.
The best laundry in my area! The laundry attendant Dennisha is very helpful and often seen cleaning Any machines or messes left behind! Would highly recommend!
Sunday 7AM-11PM
Monday 7AM-11PM
Tuesday 7AM-11PM
Wednesday 7AM-11PM
Thursday 7AM-11PM
Friday 7AM-11PM
Saturday 7AM-11PM
© 2023 Sunshine Kleen Coin Laundry